THE CHRISTMAS COOKIES
Christmas is little Noelle's favorite time of the year, and her mom's home-made Christmas cookies are what Noelle loves most about the holiday!
But this year, no matter how many batches of cookies Mom bakes, Noelle just can't seem to get her hands on any of them
before they disappear!
Ages 3 to 8.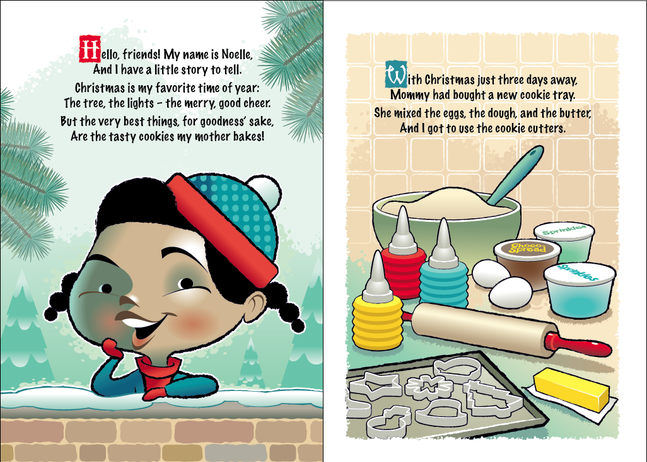 Available in paperback

and Kindle formats
on Amazon!